Our knowledgeable staff are passionate about providing families guidance and support during the funeral planning process and well after the funeral. Together, we can honor your loved one's life while beginning your grief journey.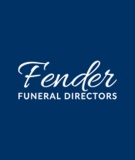 Terrance Smith
Funeral Director, Advanced Funeral Planning Consultant, Cremation Advisor and Embalmer
He has lived nearly all of his life in Lexington. Terry came from a three generation family of Funeral Service professionals. In 1995 Terry joined Fender Funeral Directors. He is a graduate of both Henry Clay High School and the University of Kentucky. Further Professional Education was obtained at the Cincinnati College of Mortuary Science. While attending Mortuary School he was employed at a family owned Funeral Home with locations in the Ohio towns of Mt. Healthy, Hamilton and Ross. Community involvement Includes membership in The Lexington Forum, Trustee Board member of the Lexington History Museum, serving as its Treasurer; and the Men's Bible Study Fellowship Group. He attends Southland Christian Church — Lexington Campus where he is part of the Guest Experience Team. His family includes his wife Alisha and adult son Nathan.

(Personal quote or statement)
"I have been associated with both large and small funeral establishments. 1 prefer a setting like this one because it allows me to counsel families on a personal level and to facilitate them in customizing a meaningful final tribute for their loved one."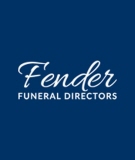 Mary Devine Hale
Funeral Director and Executive Assistant
She was raised in the Scott County community of Zion Hill. Her career in Funeral Service began Miller-Elston Mortuary in Little Rock, Arkansas as a secretary. Later she returned to Kentucky to work for the former JK Hobbs and Cunningham Funeral Homes. Other experience includes working as a legal secretary at the Office of the Fayette County Attorney for over 22 years. During that time she remained active in funeral service by working part time in the evenings and weekends for a local funeral home. She is the Mother of two children Edward Hale, Jr, and Shekina Hale.

(Personal quote or statement)
"I like meeting families, getting to know them and seeing that we share many of the same concerns. I like to console them and at times cry with them. Funeral Service is my passion."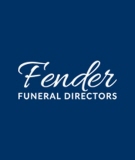 Peter "Pete" Williams
Peter "Pete" Williams born in Lexington, Kentucky and reared in Cynthiana, Kentucky. Began working in Funeral Profession, September 1974 at the age of 16. Joined United States Air Force in January 1978, kept up with funeral industry by working in Mortuary Affairs. Retired January 1998 and began working at Rivers-Morgan Funeral Home, New Bern, NC as an Apprentice Funeral Director/Embalmer worked there for 10 years.

Returned to Kentucky began work as Corrections Officer. In 2019 retired from Corrections and began working at Fender Funeral Directors, Having over 47 years of working in around Funeral Homes.